Measures eye rural, urban integration
Steps aimed at helping further develop countryside, optimize manpower use
China will undertake key measures to further integrate the country's rural and urban areas and encourage the transfer and free flow of people and resources throughout the nation.
Measures include relaxing hukou (household registration) barriers, reforming zoning regulations for rural and residential land, marketing collective land in rural areas for development purposes and increasing infrastructure spending in the countryside.
Experts said the new plan, announced by the Communist Party of China Central Committee and the State Council late on Sunday, is aimed at helping realize steady progress in rural revitalization, driving up the process of urbanization and further boosting the economy.
China has a three-step plan. First, it will initially build a framework and mechanism for integrated development of urban and rural areas, and gradually remove limits on hukou registration in cities by 2022. Second, it will bring about an improved framework mechanism by 2035, when the country is set to reach a mature stage in its urbanization process. Lastly, it plans to have development of urban and rural areas fully integrated by the middle of the century.
Under the plan, China will relax restrictions on new migrants to urban areas, excluding some mega cities.
Specifically, the government will increase spending on rural infrastructure, including roads, ferries and public transport. And it will encourage public-private partnerships in rural infrastructure such as water supply, waste management and sewage treatment, farmers markets, power supply, telecommunications and logistics.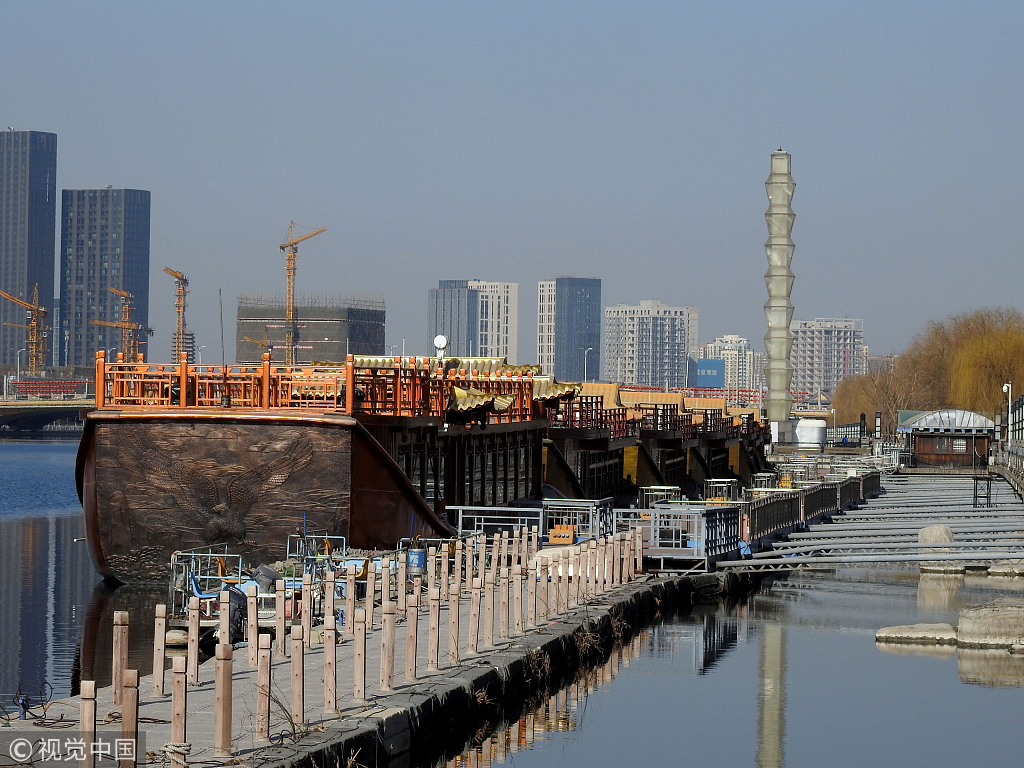 Chen Liuqin, founder and director-general of Beijing-based Qin Dian Think Tank, said the stimulus policy demonstrates the government's commitment to pursue a balanced and integrated development of rural and urban areas.
"The integration of rural and urban areas is not meant to eliminate differences between them, but rather to optimize allocation of resources and boost common development," Chen added. "We should abandon the fixed mindset and consider both rural and urban areas as a unified ecosystem."
According to Chen, with the high-quality development strategy and more integration, there is huge market potential in many cities.
"Boosting rural areas will help solve dilemmas of overcrowding and rampant construction plaguing cities, and the development of cities will also offer unique ways to bring about rural revitalization," Chen said.
"As restrictions on hukou will gradually be removed, cities need to be well-prepared to offer accommodation and employment opportunities, and allow children of migrant workers to have equal access to education," Chen added.
China has made steady progress in urbanization, as the ranks of permanent urban residents stood at 831 million at the end of 2018, up 17.9 million from the previous year, said the National Bureau of Statistics.
Last month, the National Development and Reform Commission said it plans to increase the urbanization rate by at least 1 percentage point by the end of this year.
Shen Chi, vice-director of the China Center for Urban Development, said the government's new plan will help foster high-quality and sustainable economic development across the nation.
"Relaxing the hukou policy will be a key step in promoting the free flow of labor across the nation," Shen said. "A systematic consideration and arrangement of the integration of rural and urban areas will help better cater to rural residents' needs, such as how to improve urban management."
By Ouyang Shijia